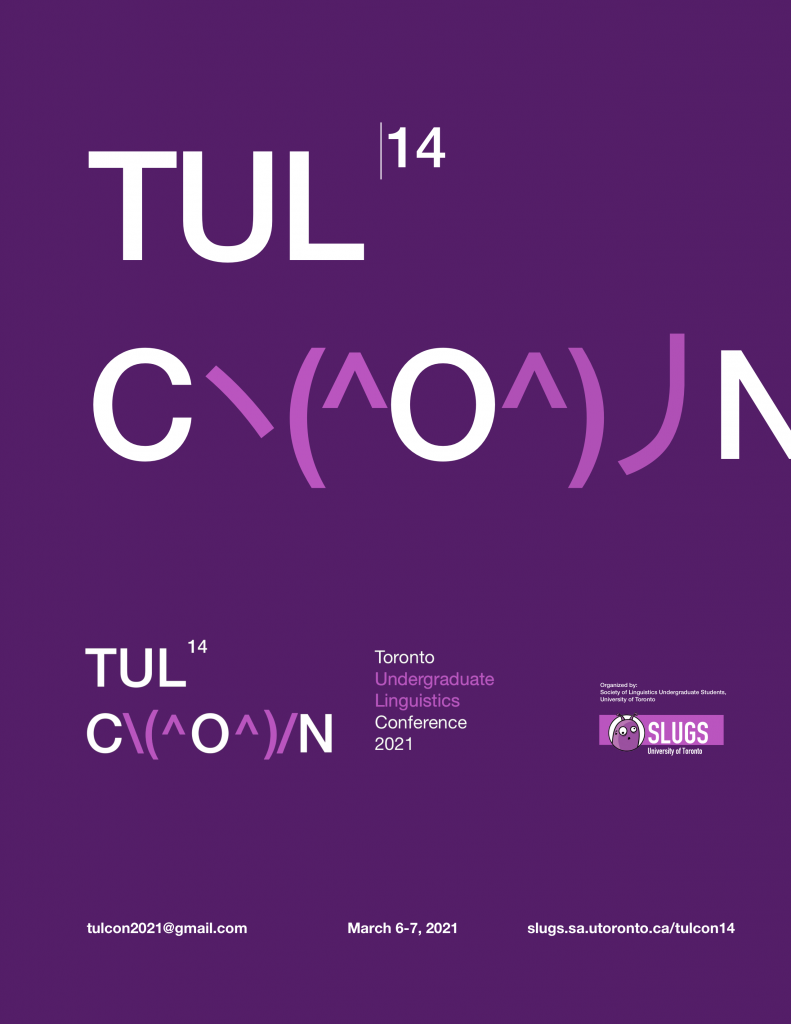 The 14th Toronto Undergraduate Linguistics Conference (TULCON14) has concluded. The University of Toronto's Society of Linguistics Undergraduate Students (SLUGS) would like to thank our amazing keynote speakers, presenters and attendees who make our virtual TULCON a success.
TULCON14 was held on 6th and 7th of March 2021. The conference was held online via Gather this year due to the current circumstances. For how to attend TULCON14 virtually please click here.
All the abstracts and some of the presentation slides will continue to be available on our website. Please see the schedule & abstracts page below for details.
Conference screenshots will be posted on our social platforms (see menu for FB and IG icons).
TULCON is a conference run by undergrads highlighting undergrad research. It is a fantastic opportunity for undergraduate linguists to meet their peers and get valuable experience presenting their own work.