Every year, SLUGS is dedicated to organizing different academic and social events for our vibrant undergrad linguist community. We also sometimes collaborate in event organizing with the linguistics department, different course unions and student societies, and other friends of SLUGS.
The event offerings may differ from year to year. But here is a non-exhaustive list of the events that we have organized or have been organizing (for the events that are about to be held, please follow the notices on our social pages):
Academic Events
Every semester, SLUGS organizes Facilitated Study Groups (FSGs) for our lower-year students in LIN101, LIN102, and some second-year courses including LIN228, LIN229, LIN232, and LIN241. During these sessions, our upper-year volunteers go through course content and clarify any doubts that students might have! FSGs usually take place before mid-terms and finals. Please keep an eye on our notices on our Instagram and Facebook for more details!
Academic Seminars
Every semester we invite a linguist or language worker to talk about their work with our undergrad linguists.
Toronto Undergraduate Linguistics Conference (TULCON)
The largest undergraduate linguistics conference in Ontario since 2008. Every year we invite undergrad linguists across the world to present their high-quality research, as well as keynote speakers who are faculties or grad students to talk about their works with our attendees. Usually held in the first weekend of March. See the TULCON page in our menu for more information.
Social Events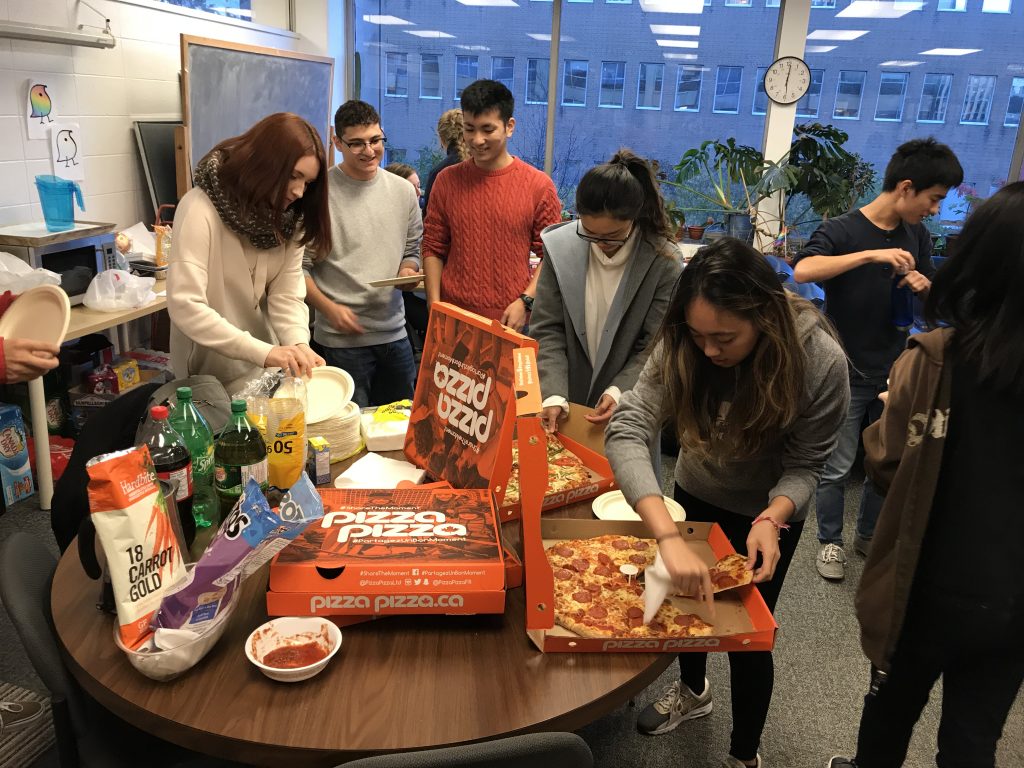 CommuniTea
Started in academic year 2020-21, communiTeas host drop-in office hours for students to chat with other students and our execs (also students), relax or just study together to build a greater sense of community amongst our undergraduate linguistic students.
Pub Nights
When the circumstances allow, we usually organize a pub night every semester. All are welcome to join.
Networking Events
Meet-the-profs
Meet-the-profs is an event designed to be a casual setting where the students can chat with linguistics professors of different backgrounds about careers in academia. The first Meet-the-profs was held virtually February 2021.
Alumni Q&As
What can you do with a BA in Linguistics? Surely be on Avenue Q is not available to you anymore (thanks, English majors), but that doesn't mean all hopes are lost! We held our first Q&As where students discussed about career options with 3 UofT linguistics alums working in tech, marketing and art in March 2020.
Administrative Events
General Meetings
SLUGS holds a (sometimes semi-) Annual General Meeting every Fall and/or Winter Semester according to the society by-laws. It is the place for execs to talk about the society's plan for the coming semester and for members to provide opinions and suggestions for our works. Amendments to the by-laws are also voted on on the general meetings.
[stout_gc id=1]