This year, due to pandemic-related restriction, TULCON14 will be completely taking place online. To better recreate the sense of attending and socializing in a in-person conference, we will use Gather platform for all our events.
The link to our Gather space has been sent out to all our speakers and the registered attendees. Please check your junk folder if you cannot find it. If you register on the day, we might have not sent the link out to you.
TL;DR: It's a hybrid of zoom and 8-bit video games! You will have a virtual avatar that you can control and move in the virtual conference room. In the public space, you will need to move close to someone to hear and talk to them just like in real life. We will also have some private space where once you enter, you can hear and talk to everyone in the same space.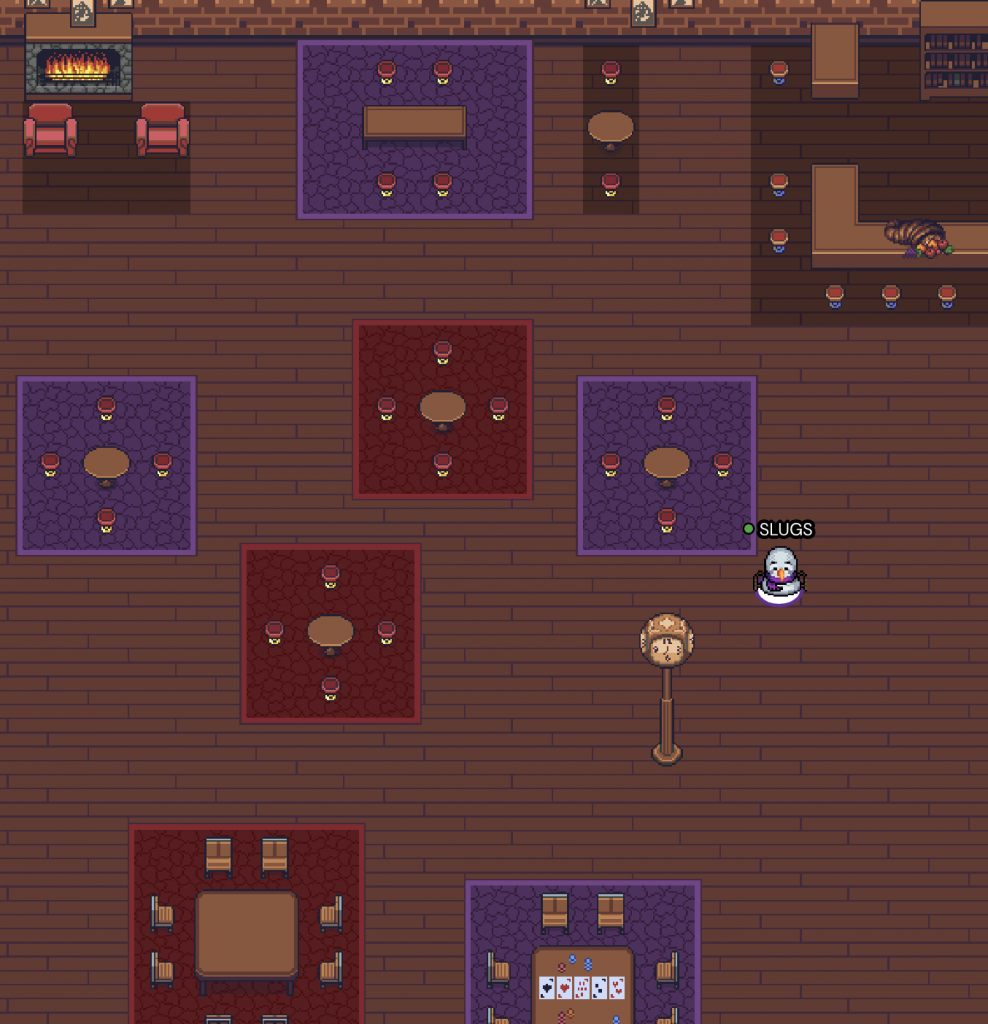 For more about Gather, here is the official welcome document from the platform themselves (SLUGS is not responsible for third-party contents). We highly recommend testing the program on your computer in advance so that we may troubleshoot any problems that may arise before the event.
Do I need to register to attend TULCON14?
Due to limitations of the server, our conference room can only allow a fixed number of attendees at a time. Therefore all audience are required to register for TULCON14.
Registration is not required for presenters.
I'm in Toronto. Are there any in-person TULCON14 activities I can attend?
The Government of Ontario has extended the stay-at-home order for the city of Toronto through at least March 9th. No in-person gatherings are allowed during this period and we will not be holding any for TULCON14 in the foreseeable future.
If you are not currently in Toronto, we strongly discourage you from traveling here for non-essential purposes.