This page is now archived. Thanks for attending TULCON13!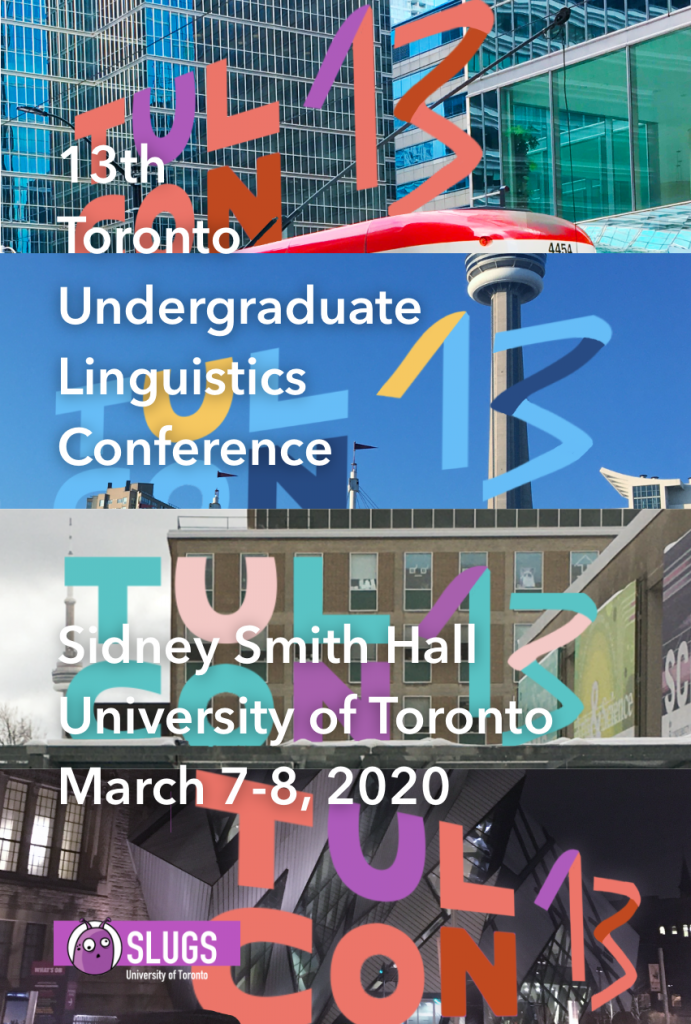 View the TULCON13 presentation abstracts.
The University of Toronto's Society of Linguistics Undergraduate Students (SLUGS) is excited to announce its 13th annual Toronto Undergraduate Linguistics Conference (TULCON), to be held on 7-8 of March 2020! The conference will be held at Sidney Smith Hall on St. George campus of the University of Toronto. TULCON is a conference run by undergrads highlighting undergrad research. It is a fantastic opportunity for undergraduate linguists to meet their peers and get valuable experience presenting their own work.
Date: March 7-8, 2020 (schedule)
Location: Room 1069 and Linguistics Department (fourth floor), Sidney Smith Hall, University of Toronto
TULCON13 is sponsored by:
The Arts and Science Students Union
And the following University of Toronto Faculty of Art & Science Departments:
Department of Linguistics
Department of French
Department of Near and Middle Eastern Civilizations
Department of Spanish and Portuguese
Department of Slavic Languages and Literature
Department of English