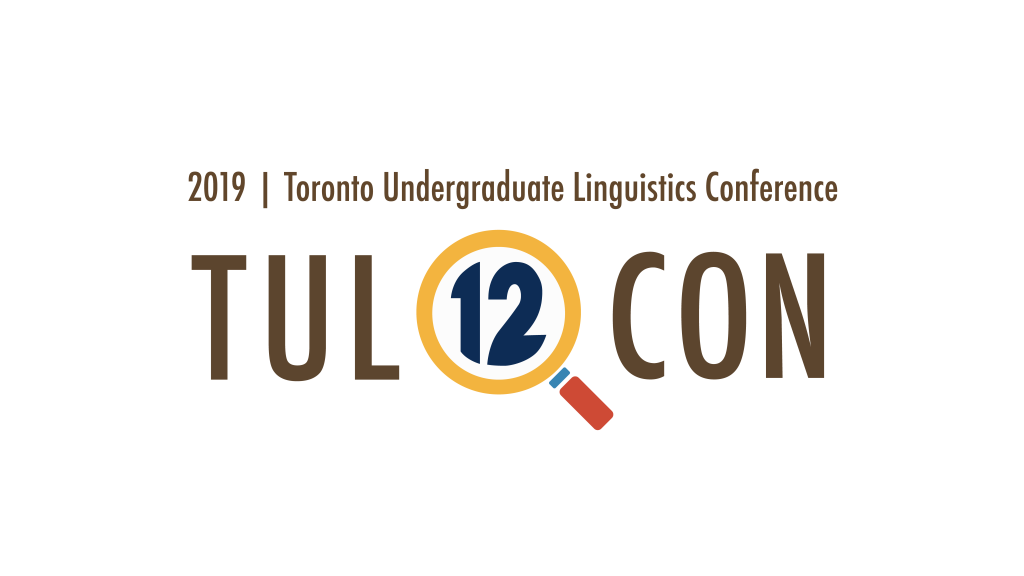 The University of Toronto's Society of Linguistics Undergraduate Students (SLUGS) is excited to announce its 12th annual Toronto Undergraduate Linguistics Conference (TULCON12), to be held on 8-10 of March 2019! The conference will be held in SS 1069, Sidney Smith Hall, at the University of Toronto (St. George campus) in Toronto, Canada.
TULCON is the longest consecutively-running linguistics conference in North America for undergrads, by undergrads! It is a fantastic opportunity for linguistic undergraduate students to meet their peers, share their work, and further their appreciation for linguistics and language related studies.
With 2019 being designated the Year of Indigenous Languages by the United Nations, we have invited Professor Suzi Lima (Brazilian languages) and Jessica Denniss (PhD candidate; Australian languages; Ngarinyman) from our university to present as keynote speakers. Abstracts for the keynote presentations can be found over here. Our undergraduate presenters will also be presenting on a wide variety of topics, some of which concerning understudied, underrepresented or minority languages such as Gilaki and Oji-Cree!
Abstracts for our TULCON12 undergraduate presentations can be found here.
If you're able to join us at our conference, please fill in this registration form (for our planning purposes!). Registration is free.
Information for presenters (including a guide to Toronto's downtown core) can be found over here.
If you have any questions, please contact us at tulcon2019@gmail.com.